The Claim (2000), Extremely Underrated And Much More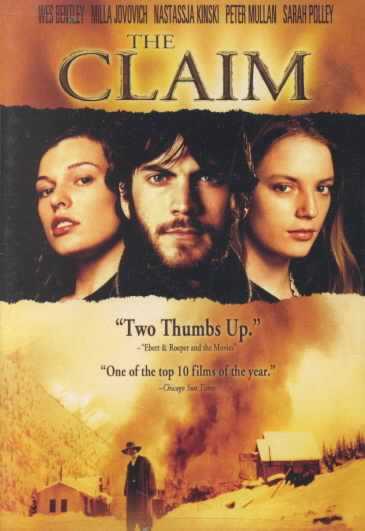 I was very impressed the first time I saw The Claim, which wasn't that long ago.  I had never heard of this film, and at 6.3 on IMDb, this has to be one of the most underrated films on the site, after filtering out more minor works.  I'd have to rate it at least 9.0 out of 10, and I don't say that lightly.
The Claim is various complex stories wrapped up in a very simple story.  The simple story being an old, cruel America finally being replaced by a more effective and newer, old, cruel America.  (And of course, all of these iterations of America would finally get us to the relatively advanced America we live in today.)
Although American politicians and the United States military demarcated America's boundaries, all of that land would only become America through the confluence of various inviolable determinations, and this is captured brilliantly in The Claim.
There were always two manifest destinies, or at least two facets to the ill-defined term.  The simple story in The Claim is a haunting story.  The original victors of the geographical manifest destiny are rendered extinct by ushers of the chronological manifest destiny.
I'm not sure why, but this film has not received the attention that it deserves.  I believe it should be inducted into the US National Film Registry as important and compelling Americana.  And all of this is made just slightly more strange by the fact that it was a co-production between Canada and Britain.
I purchased the DVD and I watched it for a second time with Spanish audio.  It transferred very well with Spanish audio, although some of the Spanish translations do not do justice to the original English lines.  The film definitely holds up over time, and my guess is that it delivers in any language.