Some Thoughts On Modern Cinema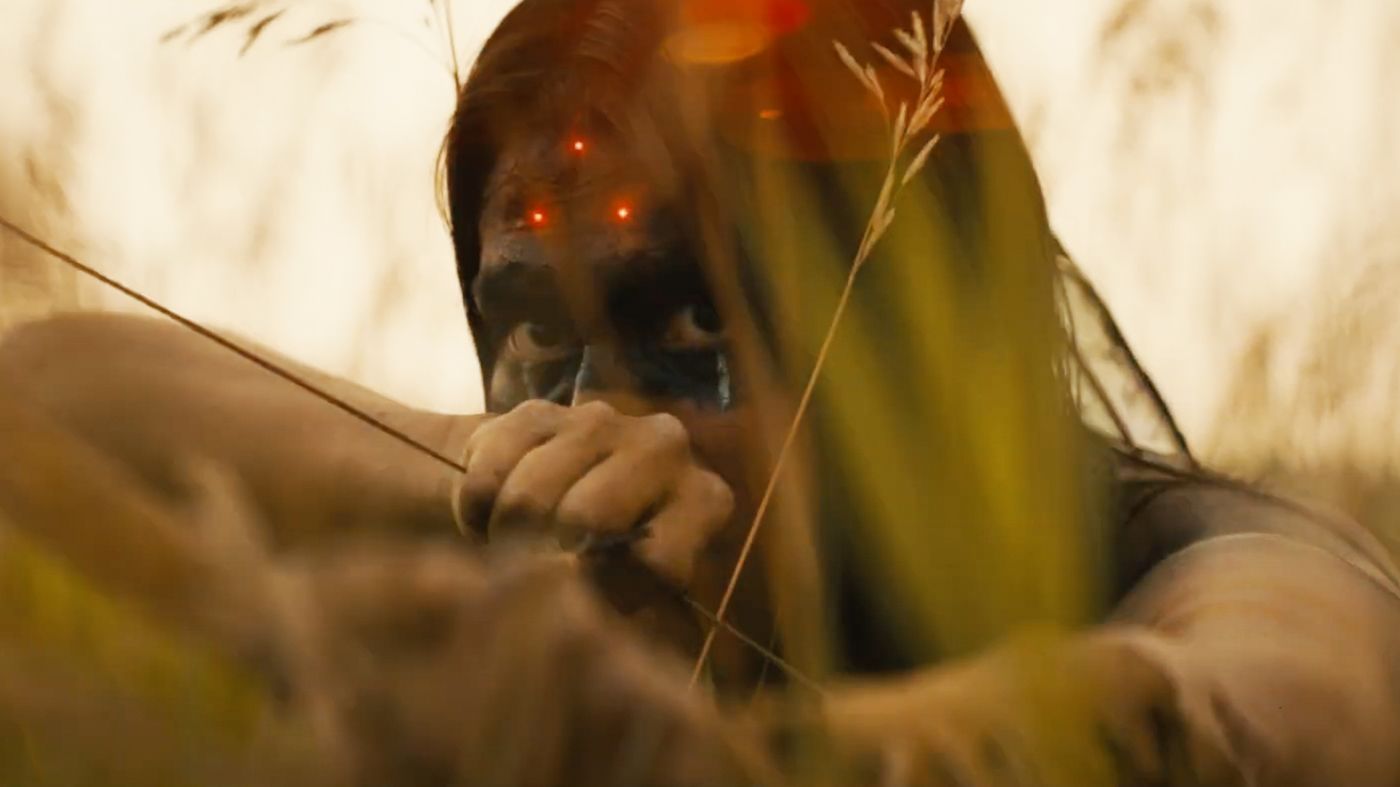 1. The Safdie Brothers are quietly rejuvenating, re-imagining, and I would even say completely re-inventing the thriller genre, which is no small feat.  At the current pace, that could easily be how their recent films are described in the future.
2. Mosul (2019; the one directed by Matthew Carnahan) is definitely underrated at its current 7.1 rating on IMDb.  It looks at one part of the Iraq War, and it's one that doesn't directly involve Americans.  For that alone, it's already a different type of film.
3. I recently found out a prequel to Predator (1987) will be released this year, and it's titled Prey.  The plot involves the Predator hunting a Comanche tribe roughly 300 years ago.
I'm a fan of the original film, but I don't think I've been excited for another release in this franchise in quite a while!  I think the producers picked a great idea to run with, and I hope they pull it off.
I'm very interested to see where they go with this.
Just my two cents on what I would do with it, or what I'd like to see them put together: I would have the Comanche tribe slowly lose a war of attrition to the Predator, and when the tribe has completely lost hope, the elder chief (who's perhaps on his death bed) pulls out on old relic that had been passed down to him (and that he had until now not understood), and the old relic is actually the severed hand of an even older Predator with the tactical nuclear device still attached.  This leads to an abrupt but memorable ending where, somehow, the female warrior divines what it's for and rides off into a suicide mission against the Predator – perhaps into an open field somewhere (with the tactical nuclear weapon counting down in the alien script).  With a final display of bravado, she takes out the Predator, saving the remainder of the tribe.
Then, another prequel is released where we find out how that Predator hand came to be severed.  The sequel would be much further back in time – perhaps as far back as the cavemen.  I really like this idea because we tend to figure the cavemen were idiots, but it would be interesting to see how a group of cavemen might be especially wily and somehow overcome a single Predator.
That's how I would run with the franchise.
But no matter what, the female protagonist in Prey absolutely needs to bring back the line, "If it bleeds, we can kill it."  I'm going to be very disappointed if they didn't think to do that.
I actually liked the last iteration of the franchise – Predators (2010).  I'll give my take on it also, which involves a few spoilers.
I would have shaved maybe 20 seconds off the end of the film.  The entire film was pretty bleak, and I don't see why they can't just be stranded on the alien planet at that point – without any hope of further human contact.
But what I would have really liked to do is completely change the surprise mole character.
I would have liked to see a twist on the "don't judge a book by its cover" proverb.  I would have liked the group to identify the Japanese warrior as a Yakuza member by the volume and nature of his tattoos, but I think it would have been a great twist if they didn't look closely enough.  In my opinion, the Yakuza member should have had one additional tattoo unrelated to organized crime – one for Aum Shinrikyo, the infamous Japanese death/doomsday cult mostly remembered for their sarin gas terrorist attacks in Japan.
So the idea is that his organized crime involvement, while perhaps congruent with his radical views, is maybe just like a day job for him, and what makes him the most notable is his involvement in that infamous cult.
The idea would be that the Predator clan handpicked him to be the mole in the human group due to his obsession with doomsday and human death, and so, ultimately, he's essentially working with the Predators against the humans – most likely eagerly so, as he possibly perceives this whole thing as a sort of grand religious consummation.
Perhaps after this is finally revealed, we also see something like a telepathic link between the Predators and the death cult member, which would be a memorable first in the franchise.
Most of all, maybe the Yakuza member was handpicked by the Predator clan as a particularly twisted or poetic element in their competition – an element that would also be a rare demonstration of the Predators' higher sentience and intelligence.  The idea would be that this was a distinct challenge for the other humans – would any of these clever criminals, intelligence agents, and elite soldiers be astute enough to see past the "noise" of the Yakuza tattoos?