Spicy-Hot Concoctions With Flavor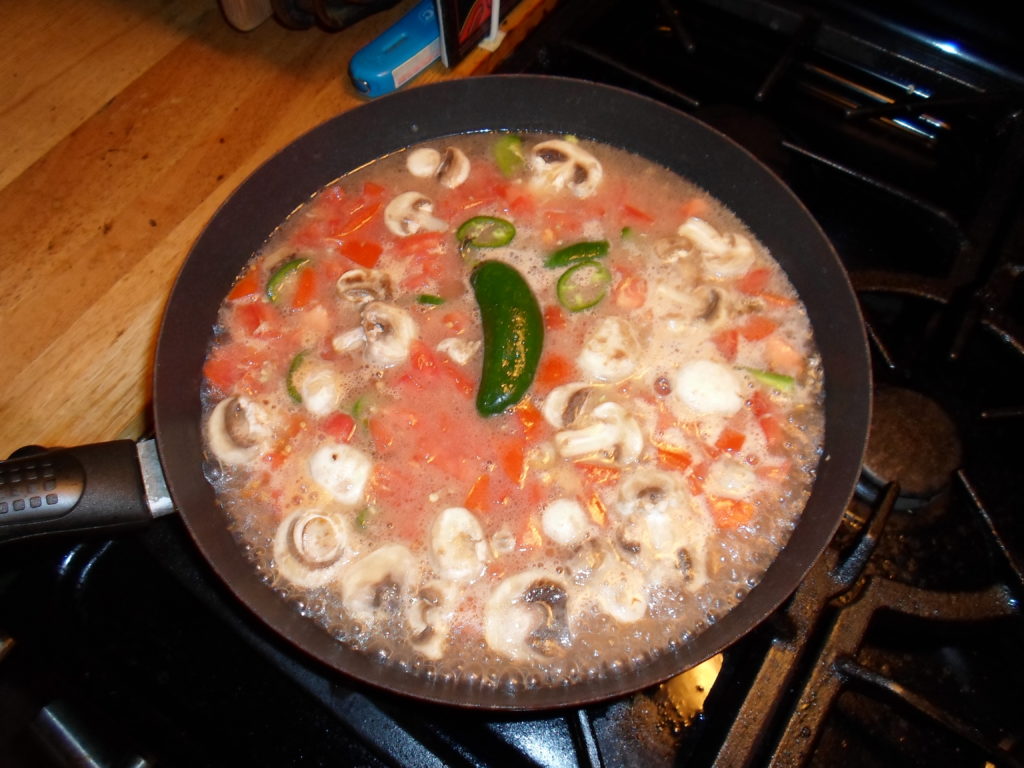 This is an easy-to-make veg*n recipe.  The amount of added sodium is close to zero, and it goes great with anything.
Ingredients:
something like canola oil to help prevent food from getting stuck (this could potentially be left out)
2 cups parboiled rice (some expert sources maintain that parboiled rice is nutritionally superior to whole grain rice; Walmart-brand has worked great)
5 cups water
about 5 jalapeños, chopped and sliced however you like
about 5 tomatos, chopped and sliced however you like
1 package of sliced mushrooms
1 package of baby carrots
copious amounts of pure garlic powder (Kirkland Signature works great and usually has the best price)
copious amounts of curry powder
a very moderate amount of Dave's Gourmet Insanity Hot Sauce, to taste and safe tolerance
WARNING: If you're not used to working with these ingredients in a cooking environment, wear safety glasses.  Under no circumstances can you allow the hot sauce to come into contact with your eyes.  Stay clear of the steam and don't splash the contents of the frying pan.
Directions:
Put everything in a very large frying pan, stir well, and then turn the heat all the way up.
When the water is clearly boiling, turn the heat down to the minimum setting and then cover the frying pan with a lid.
It will take about ten minutes.  Check back and turn the heat off right before the water is used up.  If you're a little too late, some of the food will be stuck to the frying pan.
And that's it!  There should be enough food in there to last quite a long time, and feed quite a few people.